The
Virtual Stamp Club
Computers In Philately booth isn't listed in the program (except on the errata sheet, under "dealers") and the maps show either an unlabeled booth or "rest area #2." So I fixed the problem on the map at the bottom of the main escalator: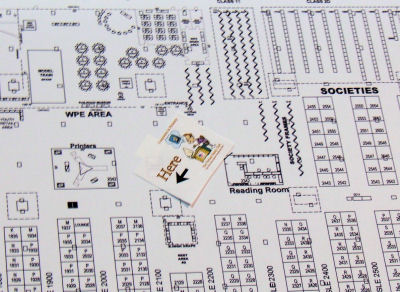 VSC staffer Ada Prill shows off the newly-arrived and -printed
Phlatelic Exhibitors Handbook, Third Edition
which she edited.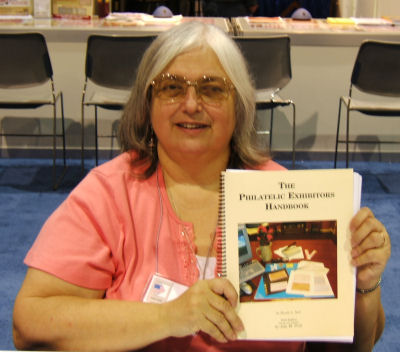 It's being sold by Subway Stamp Shop, not the American Philatelic Society, as was the case with previous editions. As you may be able to tell from the picture, this edition is also much bigger than the others.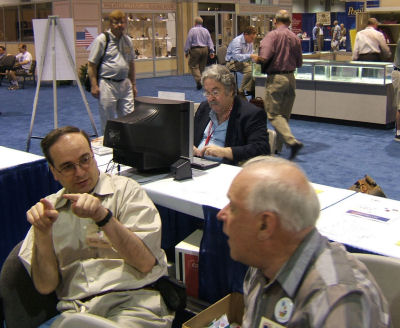 VSC members Dieter (DRKOHLER1) Kohler (left) and Ron Maifeld chat in the VSC booth while Jeff (OLDCOVERS) Shapiro checks the Internet.
---
Virtual Stamp Club Home Page