VSC Members at the Topicals Convention
Seven of our members either participated in or visited the Cachetmakers Bourse at National Topical Stamp Show 2004 in Memphis in June. These photos were taken by former American Topical Association president and VSC member Dalene Thomas, using Vera Felts' and John Cropper's cameras: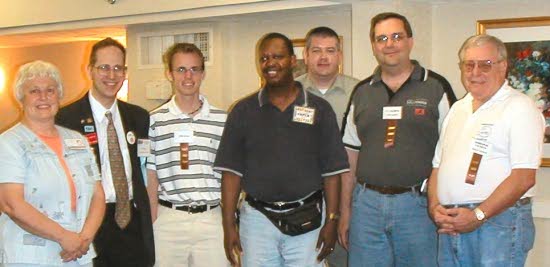 Vera Felts, Ken Martin, Jay Bigalke, Ernest Shinault, John Cropper, Chris Lazaroff, and Barry Southard
© 2004 Vera Felts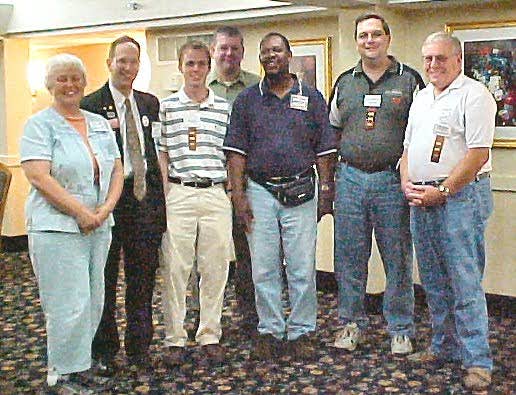 Vera Felts, Ken Martin, Jay Bigalke, John Cropper, Ernest Shinault, Chris Lazaroff, Barry Southard
© 2004 John Cropper



Both photos used by permission.

Read their impressions of NTSS in our Message Board.

Next year's NTSS is in Milwaukee, June 17-19. Undoubtedly, VSC members will be there, too. More information is available here.



---
Virtual Stamp Club Home Page