Can't Buy Me Stamps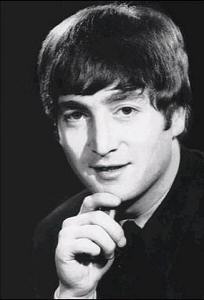 The Smithsonian's National Postal Museum announced that it has acquired John Lennon's childhood stamp album. In addition to more than 550 stamps from around the world, the album's flyleaf bears the name, address and signature of a young John Lennon. On the album's title page, beards and mustaches were drawn in blue ink on the likenesses of British monarchs, including Queen Victoria and King George VI.

The collection was purchased from a subsidiary of Stanley Gibbons, for a net price, not at an auction, NPM spokeswoman Allison Gallaway tells The Virtual Stamp Club.

"Smithsonian policy is that the institution does not release value or prices paid for objects," she said. However, Linn's Stamp News reported in May that Gibbons was seeking pound;29,950 or about US$53,000 for the album.

The National Postal Museum plans to begin displaying the album in October 2005 to coincide with the 65th anniversary of Lennon's birth and National Stamp Collecting Month.

"We're tremendously excited at the prospect of exhibiting John Lennon's boyhood stamp album," curator of philately Wilson Hulme said. "I hope it will inspire new collectors."

"It's so exciting," said Gallaway, who calls herself a big Beatles fan and has seen the album. "I know there are a lot of people out there who think stamp collecting isn't a really cool hobby, and the truth is, can you get any cooler than John Lennon?"


The Lennon Album
(Click Pictures for a Larger View)
Years before his rise to fame as a musician and member of the Beatles, Lennon was a schoolboy in Liverpool, England, when his cousin Stanley Parkes gave him a hardcover Mercury stamp album. The circa-1950 album originally belonged to Parkes, who encouraged Lennon's interest in stamp collecting. The album has 145 pages and features stamps from several countries including India, the United States and New Zealand.

Gallaway says the Smithsonian believes Lennon did have an interest in collecting himself, because after he was given this album, he continued to add to the collection. He had a particular interest in New Zealand stamps, because his Aunt Mimi had relatives there from whom she received mail.

"We think he probably drew the facial hair, but we don't want to say that if it's not the case, so we're trying to confirm if anyone has any recollection," she said.

The National Postal Museum is devoted to presenting the colorful and engaging history of the nation's mail service and showcasing the largest and most comprehensive collection of stamps and philatelic material in the world. It is located at 2 Massachusetts Ave. N.E., in the Old City Post Office Building across from Union Station. The museum is open daily, except Dec. 25, from 10 a.m. to 5:30 p.m. For more information, visit the museum's Web site at www.postal.si.edu.






---
Virtual Stamp Club Home Page