Click Pictures for a Larger View



VSC member Bonnie Fuson had some fun with her first day covers for the Star Wars stamps: When I went to check my post office box recently, which is nearly over my head, I thought the postal clerks had mistakenly put a lost-and-found item in my mailbox.

When I opened the box and took it out, I started laughing:



It still makes me smile. And somehow, it made it through the mailstream all the way from Guam like this, intact.

Worth the extra space? Who's going to argue with all these heavyweights from 1997, featured on a large envelope by Artmaster: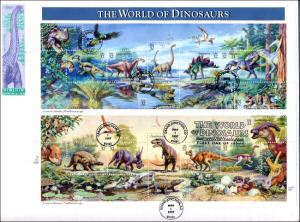 Back before there were personal computers with much graphics capability and inkjet and laser printers, there were personal photocopiers. The late George Alexander of Northern Virginia was a master at creating FDCs using his: He'd print the sheet, then cut and fold it into an envelope. He could even dress it up and add some color by using another country's related stamp, as shown here.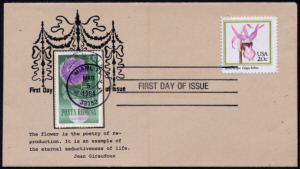 Click Here More FDC Fun
Lloyd A. de Vries
©2006 de Vries Philatelic Media


---
Virtual Stamp Club Home Page