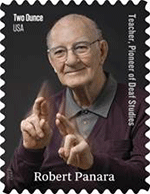 Only some of the subjects have been announced, but we've collected what is known, for this first edition of our 2017 U.S. Stamp Program grid. Included so far are John F. Kennedy, Father Ted Hesburgh, WPA Posters, Sharks, Seashells, Flowers (of course), and the new African American Museum in Washington



Our 2017 U.S. stamp program grid is here.
Last Updated: November 29: Andrew Wyeth date & city.



---
Canada's 2017 Stamp Program
The subjects include World War I, Year of the Rooster, Canadian Opera, and the National Hockey League. The complete list (at least as of now) is here.
---

Second-Guessing U.S. Stamp Designs: Hotchner
Former CSAC member and VSC Contributor John Hotchner talks about the "universal feeling that U.S. stamp design is less than spectacular." Read his column here.

---
New APRLibrary Opens
Our report on both the facility itself and the dedication ceremony is here.



Some reflections by VSC Manager Lloyd de Vries on the long road from Match Factory to American Philatelic Center.
---
Christmas 2016
Here are some of the stamps being issued for the Holidays.


---


Letters To And From Santa
The U.S. Postal Service and Canada Post are ready for children's messages to the Jolly Old Elf.

---
U.S. Seeks Higher Rates
For Mail and for Shipping, which includes Priority and Express Mail.
---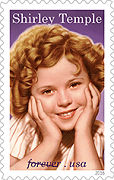 All the stamps and stationery have been issued (we think), including Star Trek, Shirley Temple, Pickup Trucks, Sarah Vaughan, Richard Allen, Wonder Woman, Pets and Quilling. (Check "Discuss" inside to find out what Quilling is.)



Our 2016 U.S. stamp program grid is here.
Last Updated:
December 3 - Scott catalogue numbers added.


---
Hibernating Animals
Hibernating Animals are the subject of Royal Mail's latest Post & Go stamps.
---
Canada Shoots - It Scores!
The fourth in its series of stamps commemorating the National Hockey League puts "forward" six of the greatest goal-scorers of all time. Details here.
---
Change In U.S. FDC Servicing Policy
Did the Postal Service listen to collectors or get tired of paying for mistakes? Who cares? FDC collectors are happy. Read more here.
---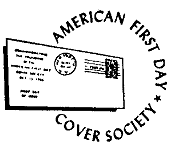 Cachet Contest Results
First look! See the best first day cover cachets for the 2015 issues, as determined by the annual American First Day Cover Society competition. Our 20th year bringing these results to you.

---
Looking for Delphi's Stamp Collecting Forum?
Click here to reach it.
And here's the reason for the change.
---

"Help! I just inherited this stamp collection!"


Just been given Aunt Matilda's old stamp collection and don't know what to do with it? We can help.

---
Unique Stamp Collecting Bookstore
We have philatelic books in our bookstore you won't find anywhere else on the Internet, including publications from the U.S. Stamp Society, and John Hotchner.

---
Quotable:
"Many of us share a belief that if we were running things, we could do better" on U.S. stamp design


— John Hotchner, former CSAC member, in his latest VSC column
---
Last Updated December 3, 2016

---