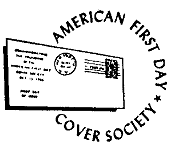 Cachet Contest Results
First look! See the best first day cover cachets for the 2015 issues, as determined by the annual American First Day Cover Society competition. Our 20th year bringing these results to you.

---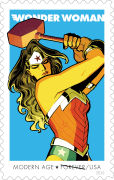 Most of the subjects and designs for the entire year have been announced, including Star Trek, Shirley Temple, Pickup Trucks, Sarah Vaughan, Richard Allen, Pets and Quilling. (Check "Discuss" inside to find out what that is.)



Our 2016 U.S. stamp program grid is here.
Last Updated:

August 25 - Changes dates and cities for Kwanzaa, Florentine Madonna & Child; Adds Diwali stamp.


---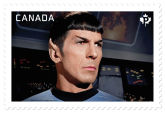 Canada Honors Star Trek
Did you know two of the Original Series' favorite actors were Canadian? Seven stamps, souvenir sheets and more were beamed down to Canada Post on May 5th. Details here.

---
Other 2016 Stamp Programs:
---

APS Names Award-Winners
The American Philatelic Society is also the streamlining the StampShow Awards Banquet to concentrate on just the exhibit awards. Instead, the Luff, Peterson, Mueller and Allen awards will be presented at the Tiffany Dinner. Stamp designer Michael Osborne will be the featured speaker at the Tiffany Dinner. Click on the links for more details on any of these awards or the Dinner.



The Nicholas G. Carter Volunteer Recognition Awards will be presented at Saturday's APS General Membership Meeting.
---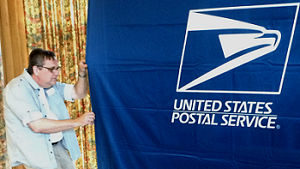 Lazaroff Completes State Ceremony Sweep
Breaking news!
Chris Lazaroff has now attended first-day ceremonies in all 50 states — the first person known to ever do so.

---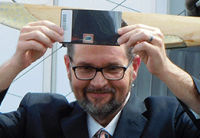 After 61 Years, Stolen Stamp Is Home
A Jenny Invert that was part of the McCoy Block has been turned over to the American Philatelic Research Library. The story is here.

---
USPS Goes Digital
Unveils a mobile app, an e-book version of a popular annual catalogue and a digital philatelic collectible. Details here.
---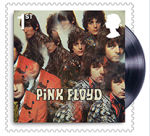 Up Against the Post Office Wall!
Britain's Royal Mail commemorates the rock 'n roll band Pink Floyd this summer.

---
Canada Tracks More Dinosaurs
Coming on the very large heels of last year's popular issue are five more stamps.
---

Animail Attraction?
Britain issues six oddly-shaped stamps featuring "endearing animal characters" that will "make someone smile before they have even opened the envelope." But will they appeal to children?

---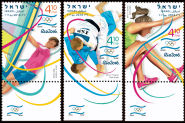 Israel Goes To The Dogs In June
Israel in June issues stamps featuring dogs, the Olympics, World War I aviation and Summer.

---

Americover Tour Gets Special Museum Lecture
As part of its annual show and celebration of first day covers, AFDCS members and others will tour the National Postal Museum and attend a special Sundman Lecture on the National Parks. More here.
---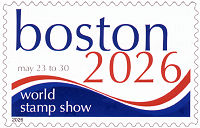 Looking 10 Years Ahead
It's only been a short time since World Stamp Show-New York 2016 closed, and there's already talk of the next "International" here in the U.S. We have details.

---

Collecting U.S. Commems: Hotchner
Veteran columnist and exhibitor John Hotchner has some tips.

---
Lloyd's Fun FDCs!
Volume 46 - Humor in FDCs
Nowhere in philately is it easier to enjoy a joke or chuckle than in first day cover collecting. VSC chief Lloyd de Vries shows some examples.

---
Durland Plate Number Catalogue
The next edition won't be issued until May. The 2012 edition is almost sold out. Copies are still available here.
---
Looking for Delphi's Stamp Collecting Forum?
Click here to reach it.
And here's the reason for the change.
---

"Help! I just inherited this stamp collection!"


Just been given Aunt Matilda's old stamp collection and don't know what to do with it? We can help.

---
Unique Stamp Collecting Bookstore
We have philatelic books in our bookstore you won't find anywhere else on the Internet, including publications from the U.S. Stamp Society, and John Hotchner.

---
Quotable:
"It's going to be a fabulous gathering in Beantown."


— Nancy B. Clark, President, Boston 2026
---
Last Updated August 26, 2016

---