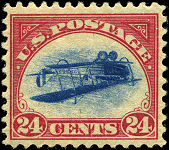 Recovered Jenny Invert Sold
A year after the stolen stamp was turned over to the American Philatelic Research Library, it was sold at auction for $295,000. Details here.

---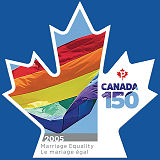 Canada Gears Up for 150th Anniversary
Ten New Issues, each in the shape of a Maple Leaf. Here's the overview. The maple leaf-shaped stamps will be issued on June 1st. And the fourth issue is one we're not likely to see in the United States: Marriage Equality! Yes, the legalization of same-sex marriages a dozen years ago.

---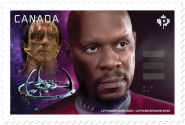 Canada Issues More Star Trek Stamps
We loved the first set, so now Canada Post salutes the commanders of each of the television series, and their nemeses. Details here.

---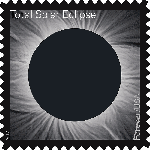 Total Eclipse of the Stamp
The U.S. plans to mark the first total solar eclipse that will be visible in the U.S. in 38 years with one stamp that will have two designs: The heat from your finger will change it from one view of an eclipse to another. See it here without risk of eye damage.

---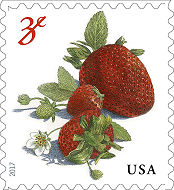 Only some of the subjects have been announced, but we've collected what is known, for this first edition of our 2017 U.S. Stamp Program grid. Included so far are John F. Kennedy, Father Ted Hesburgh, WPA Posters, Sharks, Seashells, Flowers (of course), and the new African American Museum in Washington



Our 2017 U.S. stamp program grid is here.


Last Updated: July 7: Details & postmarks for Disney Villains, Azulillo, Flowers.

Current U.S. Rates

---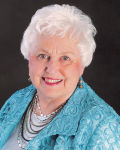 Vera Felts Honored By ATA
The American Topical Association has named its executive director this year's Distinguished Topicalist. We say "hurrah".

---


Hotchner: Life After Self-Adhesives
Nearly all U.S. stamps are now self-sticks, and collectors aren't sure how to put them in their albums. The veteran collector and columnist John Hotchner looks at the issue and says stick with new-issue stamp collecting.

---

Celebrating Spring with Songbirds
Britain has a new set of 10 first-class stamps that whistle many happy tunes. Details here.

---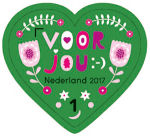 Special Moments and a Special Athlete
The Netherlands has stamps to brighten any celebration, and also remembers one of the greats of professional football (soccer), Johan Cruijff. The Dutch postal agency also celebrates an art movement known as De Stijl ("The Style"), of which Piet Mondriaan was a practitioner.
---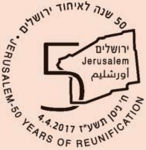 Israel Marks 50 Years Since Six Day War
The map of Israel changed drastically after the 1967 war. Israel has issued stamps for the reunification of Jerusalem and 50 years of settlement building as well as Passover Haggadas (prayer books) created in Israel.

---

"Help! I just inherited this stamp collection!"


Just been given Aunt Matilda's old stamp collection and don't know what to do with it? We can help.

---
Looking for Delphi's Stamp Collecting Forum?
Click here to reach it.
And here's the reason for the change.
---
Quotable:
"Stamp collecting's just as vibrant today as it was 50 years ago."


— Scott English, executive director, APRL.
---
Last Updated July 21, 2017

---