Royal Mail In Wonderland
Britain celebrates Alice's adventures with 10 stamps and philatelic products. Details here.
---
Black History to Postal Museum
The philatelic and postal branch of the Smithsonian is celebrating Black History Month with a special exhibition. Get a preview here with photos of ten of the items from it.
---


History, Love, Celebrations. New information is coming in almost daily. Check out our 2015 stamp program -- the best free 2015 stamp schedule listing online. And leave your comments, too.



James Brown? Maybe Not. The Godfather of Soul had been rumored for a stamp in 2015. Read why that might not be a smart move.
---
When is a Rate Hike Not a Rate Hike?
The U.S. is planning to raise some postal rates, but still honoring its promise not to raise the cost of mailing a letter for three years. VSC managing editor Lloyd de Vries explains how the USPS is managing that.
---


Our report, video and loads of photos from the Wilt Chamberlain first-day ceremony are here.
---
CBS Features Stamp Collecting
Correspondent Rita Braver looks at the "ageless allure" of stamp collecting for "CBS SundayMorning."




Feel free to comment here.
---


Catching Up With Foxcatcher
There's a connection between stamps and a new Oscar-nominated movie. Columnist Dick Sine reports John E. du Pont was as accomplished a philatelist as he was a wrestling coach.

---
50 Years of Special-ness
It's been 50 years since Britain began issuing special, or commemorative, stamps, and Royal Mail is celebrating with some amazing statistics and an online exhibition showing more than 2,000 of them. Click here for the story.
---


The Challenges Of Stamp Dealing
Veteran columnist John Hotchner tells why it's not so easy as it may look from outside.

---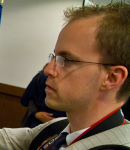 Linn's' Bigalke To APS Journal
The American Philatelic Society has confirmed The Virtual Stamp Club report that Jay Bigalke is the new editor of its journal American Philatelist. Details and Comments here.



Our radio feature/interview with Jay is here.

---
Lloyd's Fun FDCs!
Volume 45 - ArtCraft
Its cachets are "not your father's Oldsmobile." The designs are bright, colorful and contemporary.

---
Durland 2014 Supplement
Now Available!
The supplement, plus the 2012 edition of this catalogue, are the definitive reference for plate number collectors. Order them individually or together here.
---
Looking for Delphi's Stamp Collecting Forum?
Click here to reach it.
And here's the reason for the change.
---

"Help! I just inherited this stamp collection!"


Just been given Aunt Matilda's old stamp collection and don't know what to do with it? We can help.

---
Unique Stamp Collecting Bookstore
We have philatelic books in our bookstore you won't find anywhere else on the Internet, including publications from F.D.C. Publishing Co., the U.S. Stamp Society, and John Hotchner.

---
Quotable:
"It's certainly beautiful, and it's valuable, and it's got a great story."


— Don Sundman, Mystic Stamp Co., on the popularity of the Inverted Jenny stamp.
---
Last Updated January 23, 2015

---