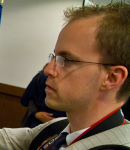 Linn's' Bigalke To APS Journal
Sources tell The Virtual Stamp Club that Jay Bigalke will be named the next editor of American Philatelist, the journal of the American Philatelic Society, and the largest-circulation stamp collection publication in North America. Bigalke, 32, is currently Senior Editor, Digital Media at Linn's Stamp News, which posted an opening for that position in its most recent edition. Bigalke is also a former VSC staff member.
Comments welcome.

---


The first edition of our chart for the 2015 U.S. Stamp Program is now live online.



Some of the designs and issues were released at a web conference for the press. Our report from that event is here.



Meanwhile, since the program isn't completely announced, we're talking about what SHOULD be in the 2015 stamp program here.
---

Leadership Changes At USPS
Postmaster General Patrick Donahoe is retiring early next year

Board Names Megan Brennan To Be First Woman PMG
---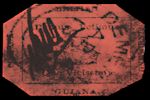 Rarest Stamp Heading To DC
The one-of-a-kind 1856 British Guiana One-Cent Magenta will go on display at the U.S. National Postal Museum this April. Details here.

---
Gearing Up For Christmas:


Royal Mail Vans Tout Christmas Stamps
It's the first time the British postal agency has used its own vehicles to promote its commemorative stamps. Details here.
---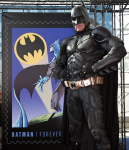 Photos from First Day Ceremonies
See the Christmas Magi, Rudolph the Red-Nosed Reindeer, Winter Fun/Global Wreath, and Batman events.

---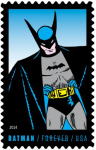 Major additions to the program, and we have the designs and details: Batman, Wilt Chamberlain, Rudolph the Red-Nosed Reindeer and more. The latest details on these and other late-2014 issues are in our 2014 U.S. Stamp Program.


---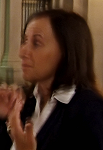 USPS Replaces Stamps Chief
After less than two years, Susan McGowan has been reassigned in Marketing, reports Linn's Stamp News. Read more here.

---
Inverted Jenny PB Sets Record
Don Sundman says he wasn't planning to sell it; the offer came out of the blue. The story is here.
---
Batman Collects Stamps!
Well, Bruce Wayne does. The story is here.
---

How'd You Get Started?
Columnist John Hotchner wants to know, and tells a heart-warming story of how one collector began his philatelic journey.

---


Britain's 2015 Stamp Programme
No such problem with Britain's Royal Mail. Here are the UK's 2015 issues.

---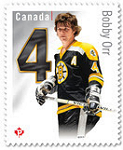 Canada Honors Legendary NHLers
Defencemen: Bobby Orr, Pierre Pilote, Red Kelly, Doug Harvey, Tim Horton, and Harry Howell. Details here.

---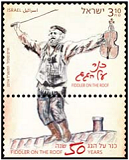 Israel Notes Broadway Musical Anniversary
"Fiddler On The Roof" opened on the Great White Way 50 years ago. And wait until you see who designed Israel's three stamps!

---


Preparing For The Inevitable
Are you ready to join that Great Stamp Club In The Sky? Or that other one in a much warmer location (and we don't mean Phoenix)? Veteran stamp collecting writer Dick Sine has some tips on doing your executor a favor.

---
Lloyd's Fun FDCs!
Volume 45 - ArtCraft
Its cachets are "not your father's Oldsmobile." The designs are bright, colorful and contemporary.

---
Durland 2014 Supplement
Now Available!
The supplement, plus the 2012 edition of this catalogue, are the definitive reference for plate number collectors. Order them individually or together here.
---
Looking for Delphi's Stamp Collecting Forum?
Click here to reach it.
And here's the reason for the change.
---

"Help! I just inherited this stamp collection!"


Just been given Aunt Matilda's old stamp collection and don't know what to do with it? We can help.

---
Unique Stamp Collecting Bookstore
We have philatelic books in our bookstore you won't find anywhere else on the Internet, including publications from F.D.C. Publishing Co., the U.S. Stamp Society, and John Hotchner.

---
Quotable:
"Our goal is to get this information out to you as soon as we can."


— Cindy Tackett, Acting Director, USPS Stamp Services, on details about the 2015 stamp program.
---
Last Updated November 28, 2014

---