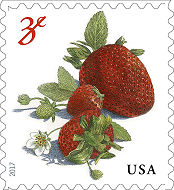 We believe all the subjects have now been announced, and we've collected what is known, in our 2017 U.S. Stamp Program grid. Included are John F. Kennedy, Total Solar Eclipse, Father Ted Hesburgh, WPA Posters, Sharks, Seashells, Flowers (of course), and the new African American Museum in Washington



Our 2017 U.S. stamp program grid is here.


Last Updated: September 5: Catalogue numbers for Wyeth, Disney, Sharks, Pollinators.
(Previously, details for Snowy Day and Christmas Carols)

Current U.S. Rates

---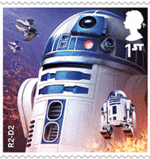 Britain Celebrates Star Wars Again
Royal Mail is issuing eight stamps featuring the film series' aliens and droids. Details here.

---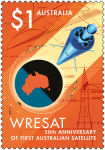 Out of This World
Australia commemorates its first satellite, WRESAT, launched 50 years ago. The story is here.

---

Bigalke Returns To Linn's
Jay Bigalke is leaving the editorship of American Philatelist to become editor-in-chief of Linn's Stamp News The story is here.

---

Youngblood Adds Two Top Magazines
The popular writer and editor is the new editor of American Stamp Dealer & Collector and Collectors Club Philatelist, in addition to Topical Time. Read more here.

---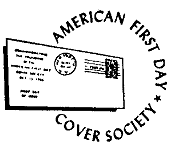 AFDCS Names Top Cachets of 2016
The top first day cover designs included Pumpkins, Planets, Pickups, Pooches, Presidents and Parks. See the winners, and the top-prize winner, here.

---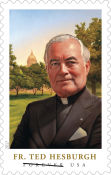 Two Hesburgh Formats
Surprise! There were TWO versions of the Fr. Theodore Hesburgh stamp on September 1st, sheet and coil. USPS Stamp Services was surprised, too. Details at The Virtual Stamp Club

---


Hotchner: More Stamps???
Non-collecting spouses and partners often just don't understand our acquisitiveness, our need to add more to our collections. Some thoughts from veteran columnist John Hotchner.

---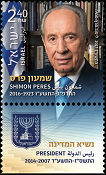 Israel Honors Shimon Peres
The stamp for the former president, prime minister, and Nobel Peace Prize winner will be issued in September. Details here.

---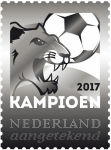 Dutch Soccer Champs Win A Silver
A silver postage stamp, that is from PostNL. More on the stamp here.

---

"Help! I just inherited this stamp collection!"


Just been given Aunt Matilda's old stamp collection and don't know what to do with it? We can help.

---
Looking for Delphi's Stamp Collecting Forum?
Click here to reach it.
And here's the reason for the change.
---
Quotable:
"My hope is that, within the near future we will have an online catalogue, a truly online catalogue that's searchable."


— Donna Houseman, editorial director, Scott Publishing.
---
Last Updated September 22, 2017

---