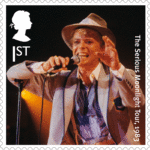 Ziggy Stardust on Stamps
Britain honors David Bowie with 10 stamps in March reflecting his nearly 50-year career. Details and images here.

---
Britain's 2017 Stamp Programme
The "special stamps" subjects include Racehorses, Windsor Castle, Classic Toys and Windmills and Watermills. The complete list, updated January 25th, is here.
---
Controversial Issues From Israel This Year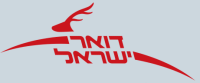 The stamp program includes safe topics such as Love Songs, the Maccabiah Games, and submarines, but the stamps that will stir the pot are in April: The 50th anniversaries of the reunification of Jerusalem and of settlements in areas Israel captured in 1967's Six Day War — including the West Bank. Fasten your seatbelts! Details here.
---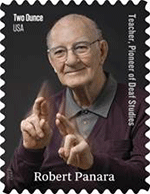 Only some of the subjects have been announced, but we've collected what is known, for this first edition of our 2017 U.S. Stamp Program grid. Included so far are John F. Kennedy, Father Ted Hesburgh, WPA Posters, Sharks, Seashells, Flowers (of course), and the new African American Museum in Washington



Our 2017 U.S. stamp program grid is here.


Last Updated: February 17: Pears details, new products