Oh, Golly - Diwali
The USPS is adding another holiday to its mix. Read more here. Whether there will be a second Diwali stamp may depend on sales, but based on the strong, emotional reception at the first day ceremony, that should not be a problem.

Sally Andersen-Bruce, the photographer who took the picture used for the stamp design, tells The Virtual Stamp Club about the challenges of this stamp. Listen here.

---
Canada Shoots - It Scores!
The fourth in its series of stamps commemorating the National Hockey League puts "forward" six of the greatest goal-scorers of all time. Details here.
---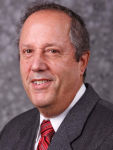 Postal Museum Director Retires
Allen Kane is stepping down from the Smithsonian National Postal Museum early next year. Details here.

---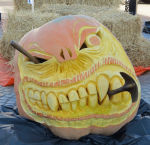 U.S. Issues First Halloween Stamps
Four rather jocular-looking carved pumpkins celebrate America's favorite dress-up holiday. The trick or treat is here. Photos from the ceremony are here.

---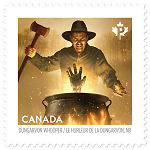 Canada Is Haunted Again
For the third and final (?) time, Canada Post examines tales of horror. Click here, if you dare!

---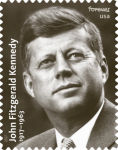 First Look: 2017 U.S. Stamps
The subjects in the preliminary list include John F. Kennedy, Father Ted Hesburgh, WPA Posters, Sharks, Seashells, Flowers (of course), and the new African American Museum in Washington. Details and discussion here.


What's Missing:
With the exception of Father Ted and maybe JFK, there are no major commemoratives in the preliminary list. VSC editor Lloyd de Vries looks at what isn't there.
---
Canada's 2017 Stamp Program
The subjects include World War I, Year of the Rooster, Canadian Opera, and the National Hockey League. The complete list (at least as of now) is here.
---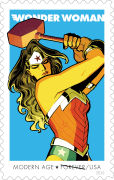 All the subjects and designs have been announced (we think), including Star Trek, Shirley Temple, Pickup Trucks, Sarah Vaughan, Richard Allen, Wonder Woman, Pets and Quilling. (Check "Discuss" inside to find out what that is.)



Our 2016 U.S. stamp program grid is here.
Last Updated:

October 4 - Order numbers for Hanukkah and Nativity, Scott numbers for several issues.


---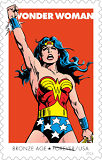 Wonder Woman
Power. Grace. Wisdom. Wonder. And now, Stamps from the U.S. And like Batman and Superman before her, we'll see Wonder Woman in different eras. Lasso the truth on the four stamps here.

---
Change In U.S. FDC Servicing Policy
Did the Postal Service listen to collectors or get tired of paying for mistakes? Who cares? FDC collectors are happy. Read more here.
---

NPM Stamp Curators win Smithsonian Award
The men who put together the stamp collecting exhibits at the U.S. National Postal Museum have won a top award — not from stamp collectors, but from the entire Smithsonian system! Details here.

---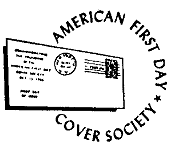 Cachet Contest Results
First look! See the best first day cover cachets for the 2015 issues, as determined by the annual American First Day Cover Society competition. Our 20th year bringing these results to you.

---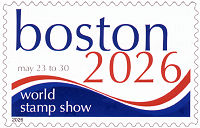 Looking 10 Years Ahead
It's only been a short time since World Stamp Show-New York 2016 closed, and there's already talk of the next "International" here in the U.S. We have details.

---
Looking for Delphi's Stamp Collecting Forum?
Click here to reach it.
And here's the reason for the change.
---

"Help! I just inherited this stamp collection!"


Just been given Aunt Matilda's old stamp collection and don't know what to do with it? We can help.

---
Unique Stamp Collecting Bookstore
We have philatelic books in our bookstore you won't find anywhere else on the Internet, including publications from the U.S. Stamp Society, and John Hotchner.

---
Quotable:
"I've always been into Halloween since my girls were small. When they were teenagers, I used to have parties once a year and scare the bejeebies out of teenages, because that's so fun to do."


— Denise Lazaroff, founder, Halloween Spooktacular Stamp Club
---
Last Updated October 21, 2016

---