Help Support the VSC
It takes money to operate The Virtual Stamp Club, and, as it becomes more popular and busier, it takes more money. The more traffic on the Web site's server, the more activity in the message board, and our costs go up.

There's also travel to cover stories, equipment and software, and advertising and promotion.

In the past, we were able to cover these expenses through a combination of ad sales and affiliate deals on The VSC, my writing for other philatelic publications, sales of Dragon Cards and even occasionally playing in a parade!

It's no longer enough. Here's how you can help:
Have your philatelic company advertise on The Virtual Stamp Club. (Click on the link for details.)


When you make a purchase at Amazon.com, go to that site by way of The VSC's link. We get a commission on your purchases, at no extra cost to you. (Amazon.com is far and away The VSC's most successful affiliate deal.)


Patronize other advertisers you see at The VSC, and let them know that's why you're a customer. That encourages them to keep advertising.


Send money. There are no dues for The VSC; it's completely voluntary. You can send a check or money order for any amount to The Virtual Stamp Club (yes, it has a bank account), PO Box 1249, Township of Washington, NJ 07676-1249. Or you can donate via PayPal:




Please note that The VSC is not a non-profit operation. Also, we will not publish the names or amounts of donors.
Thanks for your support.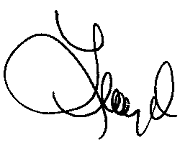 lloyd@virtualstampclub.com
---
Virtual Stamp Club Home Page